Categories
Shop by supplier
Information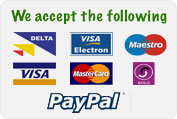 6 Compartment Rollaway Nest Boxes
6 Compartment Rollaway Nest Boxes
The eggs roll away to the front on a slightly sloping floor into a compartment away from the birds.
Specifications: 6 rollaway nests on a stand.
Galvanized metal construction Flat Pack - some assembling required.
European Manufacture, not a chinese import
Actual laying box dimensions are - 26cm wide - 34cm deep - 39-48cm high
Total Size: 850mm x 525mm x 1210mm high.
For internal use only.
Used up against a wall & supplied with stand.
Read More...
Other products you might like

Automatic Hanging Poultry & Gamebird Drinker. WM2E
Price: €19.00
King Feeder & Hat. 25kg Capacity.
Price: €31.00
Treadle Feeder for Poultry. 20kg Capacity.
Price: €49.50

55 Kg Outdoor Pan Feeder. Emperor Feeder
Price: €105.00

Galvanised Feeder & Rain Hat - 10kg Capacity.
Price: €30.00

Galvanised Poultry Drinker. 13 Litre Capacity.
Price: €35.00