Our Verm-X formulations for Poultry have not only been successful because of their effectiveness but because our product sizes have offered the small poultry owner a sensible amount that remains cost effective.

Our Verm-X Poultry formulation is available to feed in 2 forms, either a liquid or a pellet. Our liquid formulation was our first and is added to drinking water or can be soaked into bread and fed directly.
If your birds are kept free-range their drinking water can be hard to monitor, in this situation the Vermx pellets offer a great alternative as they can easily be mixed into feed.
Sort By:
Showing 1 to 12 of 12 (1 Pages)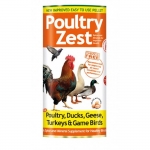 Poultry Zest Pellets. 500g
Price: €8.00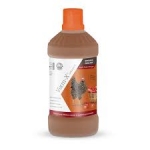 Verm-X Organic Apple Cider Vinegar for Poultry 1 Litre
Price: €13.00
Verm-x Poultry Pellets. 250g
Price: €13.50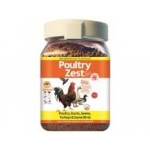 Poultry Zest Pellets. 1.5kg
Price: €20.00
Verm-X Poultry Liquid. 250 ml
Price: €22.00
Verm-x Poultry Pellets. 750g
Price: €28.00
Verm-x Poultry Liquid 500 Ml
Price: €33.00
Verm-X Poultry Pellets 1.5 kg Tub
Price: €44.00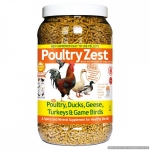 Poultry Zest Pellets. 4kg
Price: €50.00
Verm-x Poultry Liquid. 1 Litre
Price: €58.00
Verm-x Poultry Pellets. 4kg
Price: €100.00
Verm-x Poultry Pellets. 8kg
Price: €175.00