Categories
Shop by supplier
Information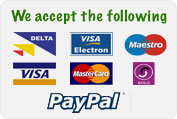 Agrivite Garlic Granules - 500g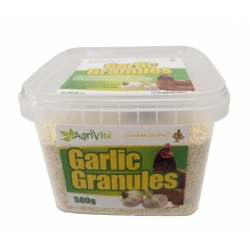 Agrivite Garlic Granules - 500g
Comes complete with a scoop. Natural supplement supporting the respiratory system, helps to condition the gut and to promote optimal health.
These easy to eat granules are an excellent natural aid for chickens, helping to keep the bowels clear, whilst assisting in the general condition of the bird.
Read More...
No other images available
Other products you might like
Poultry Drink Tonic. 500ml
Price: €10.00

Coxoid. 112ml. Coccidiosis Treatment. .
Price: €14.75

1 Litre Nutrimin Apple Cider Vinegar.
Price: €6.50

Scarper Anti Peck Spray Clear. 250ml.
Price: €11.00

Agrivite Poultry Pep - 500g
Price: €7.00

Chicken Lickin Nutri-Sect Insect Mix 850g.
Price: €10.00