Categories
Shop by supplier
Information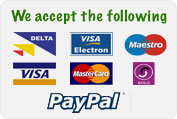 Campingaz Camp Bistro 2. CP250 Stove
Campingaz Camp Bistro 2. CP250 Stove
With its sturdy plastic carry case, this camping stove can be easily and safely transported and stored, while its integrated piezo ignition system is simple to use and extremely reliable.
Cleaning is made easy with a removable, easy clean enamelled pan support.
It also features a cartridge safety locking system for correct and safe cartridge insertion every time.
Enamelled pan support
Cartridge safety locking system
Carry case included
Piezo ignition
Power: 2,200W
operates off Campingaz® CP 250 cartridges
Runtime up to 1hr 30min on Campingaz® CP 250 cartridge
Weight: 2.5kg
Read More...
No other images available
Other products you might like

CP250 Campingaz Gas Cartridge. 4 Pack.
Price: €9.50

Knife-Fork-Spoon Set
Price: €3.00

4 Slice Folding Toaster
Price: €5.50
Mess Tins
Price: €10.00

Campingaz Cp250 Gas 12 Pack.
Price: €25.00