Categories
Shop by supplier
Information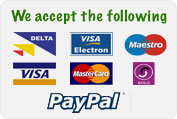 Campingaz Party Grill 600. Portable Gas BBQ
Campingaz Party Grill 600. Portable Gas BBQ
When you are camping - whether out on an angling trip, hiking, or any other outdoor adventure - cooking options are going to be fundamentally important.
This is why the Campingaz Party Grill ® 600 Camping Stove is a key bit of kit for any camper who wants to eat and drink well in the great outdoors.
This stove is portable, compact, and is able to offer you a wide array of cooking modes.
This stove will have you covered, whether you need to use the stove top, the grill, the griddle or the plancha.
The grill and the griddle have been given a non-stick coating for the best cooking results.
Plus, when you are cooking with the stove top, you can simply us the integrated pan supports.
Everything has been made for convenience with this Party Grill 600.
You can buy Campingaz cylinders, which are conveniently sized and yet allow the grill to run for a long time.
On R907, this compact stove has a runtime of 9 hours 30 mins. Even on R904, you will still get 6 hours 15 mins cooking time.
Even for its handy compact size, this camping stove has a boil time of 3 mins 50 secs, so a tea, coffee or warming soup can be quickly whipped up for a relaxing break.
Aside from the impressive engine on this compact stove, the Campngaz Party Grill 600 Camping Stove features lots of little extra details which makes things more smooth and effective when you are cooking.
This includes a water compartment which will collect fat, thus making for a better cook.
Your meal will be healthier, but also tastier, as less liquid fat means less of a chance that your food will burn.
Furthermore, the Piezo ignition allows for convenient lighting every time, so you don't need to mess about with matches in the wind!
Additional details:
Fully adjustable power
Power: 4000 W
Gas consumption: 290 g/h
Fuel source: R904, R907, butane or propane cylinder not supplied.
Weight: 10.72 kg Dimensions (LxWxH): Ø 52 x 99 cm (on stand) Carry bag: Polyester.
Gas not included
Read More...
No other images available
Other products you might like

Campingaz 904 New Cylinder & Refill
Price: €95.00
Campingaz 907 New Cylinder & Refill
Price: €110.00
9mm Butane Gas Hose & Clip Set
Price: €5.00

Gaslight & Patio Gas Regulator 37 mbar
Price: €14.00

Gaslight Gas Cylinder & Fill. 10kg.
Price: €75.00
Campingaz Regulator. 30mbar.
Price: €9.00