Categories
Shop by supplier
Information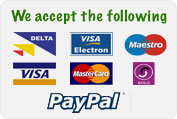 Thousand Head Kale. 1/2 Acre Pack. 1kg.
Thousand Head Kale. 1/2 Acre Pack. 1kg.
A very high yielding variety of kale, good winter hardiness and excellent feeding quality.
Thousand Head Kale Cover Crop .
Tried and tested Game Cover Crop for many years and still very popular today.
Sowing rate: 2kg per acre.
Pack Size: 1 kg
A shorter variety with excellent lodging resistance.
Excellent leaf cover with a bare floor.
High leaf to stem ratio.
British bred and fully tested for germination and vigour to ensure maximum establishment.
Crop Height 80-90cm
Read More...
No other images available
Other products you might like
Pheasant Spex. 25 Pack.
Price: £5.33
Size B Bitfitter Beak Bits. 1000
Price: £24.87

Bitfitter Tool Size B
Price: £33.31

Sunflower. 1/2 acre pack. 2.5kg.
Price: £44.42

General Gamebird Mix. Cover Crop. 1 acre pack.
Price: £66.63
Pheasant Beak Bits 3 - 6 Weeks of Age. Per 100
Price: £4.44