Categories
Shop by supplier
Information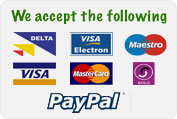 Duck, Teal & Widgeon Caller. Acme 572.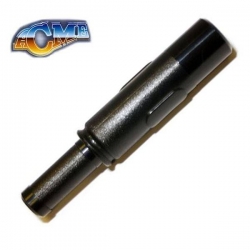 Duck, Teal & Widgeon Caller. Acme 572.
ACME 572 Duck, Teal and Widgeon Plastic Call.

Produces good Mallard, Teal & Widgeon calls.

Excellent quack.
Quality Duck Call.
Made in UK by Acme Calls.
The ACME duck call 572 produces a wide variety of high and low pitched duck call sounds and 'quacks'.
From the deeper drake duck call through to a higher hen mallard call, you can achieve a huge range of calls with a little practice.
This model features a fully adjustable reed to assist in reproducing various duck calls, suitable for outdoor activities such as bird watching and hunting.
Read More...
No other images available
Other products you might like

3 Shotgun Full Size Gun Safe. ST3
Price: £175.90

Rifle Safe for 5 Rifles with Scopes. RD5
Price: £266.52

Clulite CB2 Lamp & Battery Pack Set
Price: £159.02

SAS Balaclava.
Price: £6.66