Categories
Shop by supplier
Information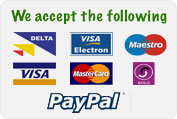 Chick Heat Plate / Electric Hen For 20 - 25 Chicks.
Chick Heat Plate / Electric Hen For 20 - 25 Chicks.
A Chick Heat Plate for up to 25 chicken chicks & only 22 watts.
30cm x 30cm on Fully Adjustable Legs make this electric hen ideal for small clutches.
A heating plate is a substitute for Mother Nature, where the hen keeps the chicks warm under her feathers.
It is a very natural solution with a big advantage in that the chicks will harden earlier and also the growth of their feathers will be quicker.
The lifetime of a heating plate is usually 10 years when minded and the chance of malfunctions is minimal.
A Regulator is available to make this brooder even cheaper to run.
Easy to clean plastic.
At 23 cents per kw/h this chick brooder will cost approx € 0.85 per week to run.

Suitable for all farm fowl.

Ideal for game bird chicks & quail.
Read More...
No other images available
Other products you might like

Chick Enclosure Panels.
Price: €25.00

750ml Quail / Small Chick Drinking Fount
Price: €3.00
6 Litre Click Lock Chick Fount / Poultry Drinker.
Price: €9.00
Virkon S Sachet. Makes 5 Litres.
Price: €3.50

24 Egg Incubator Automatic Turning. Borotto Real 24.
Price: €225.00