Categories
Shop by supplier
Information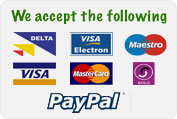 Pheasant Spex. 25 Pack.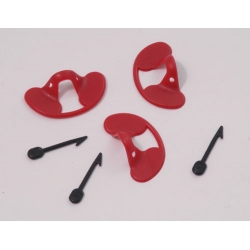 Pheasant Spex. 25 Pack.
Used on Adult Pheasants to prevent feather pecking, vent pecking & egg eating.
A good anti pecking device for adult game birds ( pheasants ) in breeding pens.
Pheasant Spex cover eyes of game birds / adult fowl & are held in place by a pin through the nostrils.
Supplied in packs of 25 Spex with pins.
Check to ensure these are legal in the country of use.
Read More...
No other images available
Other products you might like

Stockholm Tar. 400g
Price: £11.10

Bitfitter Tool Size C
Price: £33.76

Bitfitter Tool Size B - Fat Bits
Price: £33.31

Bitfitter Tool Size A
Price: £32.87

Chicken Beak Bits. Pack of 10
Price: £1.78