Watermaster Drinker Compression Fitting. Top Cap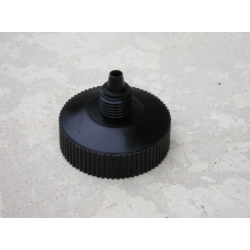 Watermaster Drinker Compression Fitting. Top Cap
Compression Cap Fitting. Top Cap to fit all Watermaster & BEC Drinkers.

Fits WM2E, WM3E, WM4, WM5, WM7 & BEC75 Drinkers.

Screws on to top stem of the drinkers.

Quantity Discounts Available.

Read More...
No other images available
Other products you might like
WM2E. Automatic Hanging Poultry & Gamebird Drinker.
Price: €20.00

Bec 75 / Watermaster Drinker 1/4" Bsp Nut
Price: €0.50

Watermaster Drinker Filter Disc.
Price: €0.55
Watermaster Drinker Hanging Strap
Price: €0.80

Tee Piece Connector for water pipe. 5.5mm
Price: €1.15