Categories
Shop by supplier
Information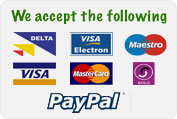 6 Litre Drinker & 6 Kg Tube Feeder Combo.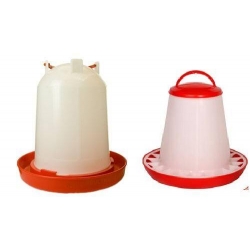 6 Litre Drinker & 6 Kg Tube Feeder Combo.
A Combination set for the small flock owner or for Poultry Breeding Pens.
Set comprises of a quality 5 litre poultry drinker & a quality 6 kg plastic poultry tube feeder.
About the feeder:

A click lock type plastic tube feeder to hold approx 6 kg poultry feed.
Can be used standing or hanging indoors. very good quality plastic poultry feeder.
Easy to clean & easy to fill up.
Suitable for grain, chicken mash & poultry pellets.
Suitable for all poultry & farm fowl. ( chickens, ducks, pheasants. )
About the drinker:

A click lock type poultry drinker.
Complete with carrying or hanging handle.
Holds approx 5 litres of drinking water for your birds.
Read More...
No other images available
Other products you might like
Numbered Metal Wing Tags. 100 pack. Colour Options
Price: €24.00

Poultry Zest Pellets. 500g
Price: €8.00

Verm-x Poultry Pellets. 750g
Price: €28.00

Family Rat Cage Trap
Price: €25.00

Mink Cage Trap. Double Entry
Price: €40.00
Hotline 25m Poultry Netting Kit With Hot Gate.
Price: €300.00