Categories
Shop by supplier
Information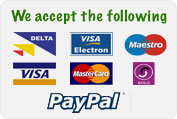 Smite Biocare Agrisec 250 Plus - 2 Kg
Smite Biocare Agrisec 250 Plus - 2 Kg
Smite Super Absorbant Ground Sanitiser in a 2kg tub.
Aborbs at least 1.5 litres of water for every 1 kg of powder used.
Scented with citronella to keep the poultry house smelling pleasant.
Contains a Defra approved disinfectant Halamid to keep the coop sanitised.
Directions:
Use at the rate of 50g / square meter a week to maintain a safe and pleasant chicken coop.
Read More...
No other images available
Other products you might like

Virkon S Discinfectant. Makes 5 Litres.
Price: €2.95

Smite A Mite. 1 Litre Concentrate
Price: €11.00

F10 Super Concentrate Disinfectant. 100ml
Price: €13.21

Smite Red Mite & Louse Powder. 1 Kg Tub.
Price: €11.75

Smite Professional RTU Spray - 750 Ml
Price: €8.50

Agrivite Poultry Pep - 500g
Price: €7.00