Categories
Shop by supplier
Information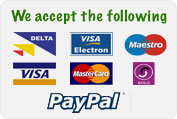 The Big Cheese XL Outdoor Bait Station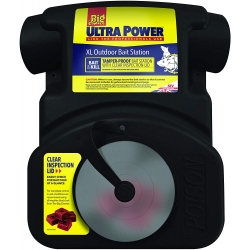 The Big Cheese XL Outdoor Bait Station
Water-tight tamper-resistant rat bait station ideal for wet weather and outdoor conditions.
Constructed with durable UV-resistant plastic for years of use.
Universal - suitable dispenser for all types of rat bait.
Comes with clear inspection lid so you can watch the bait go and be aware of when to refill.
Supplied with for galvanised metal ground stakes for safe and secure use of bait station.
A bait station is required by law when baiting for rats and mice - no bait included but available from MacEoin general Merchants Ltd.
Ideal for round the farm or release pen.
Rat Traps Ireland
Rat Bait Stations Ireland
Read More...
No other images available
Other products you might like

Mark 4 Springer / Fenn Trap.
Price: €11.75
Heavy Duty Rat Cage Trap
Price: €29.00

Family Rat Cage Trap
Price: €25.00

Black Cat Rat Trap.
Price: €13.50
Heavy Duty Rat Trap & Tunnel.
Price: €13.00

Big Cheese Ultra Power Block Bait Rodent Killer.15 X 20G
Price: €12.00