Categories
Shop by supplier
Information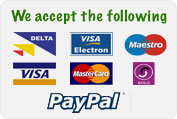 Gas Hose Clip / Jubilee Clip
Gas Hose Clip / Jubilee Clip
A suitable gas hose jubilee clip for use with all poultry brooders, barbeques & cookers etc.
Zinc plated clip with worm drive.

Wide clamping range.

Resistant to most solvents, petrol products & common chemicals.

Never fit gas hose to gas appliances without a suitable clip.

Read More...
No other images available
Other products you might like
Gas Brooder Hose. 2 Metre Length
Price: £6.22

Gas Regulator Spanner for Irish Propane Bottles.
Price: £8.00
Adjustable Gas Regulator. 50 - 150 mbar Propane
Price: £22.21
9mm Butane Gas Hose & Clip Set
Price: £4.44

Gaslight & Patio Gas Regulator 37 mbar
Price: £12.44
Jumbo Butane Gas Regulator
Price: £13.33