Categories
Shop by supplier
Information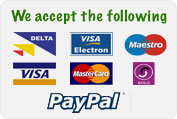 Chick Heat Plate / Electric Hen For 15 - 20 Chick
Chick Heat Plate / Electric Hen For 15 - 20 Chick
A Chick Heat Plate for up to 20 chicken chicks & only 15 watts.

25cm x 25 cm brooder on Fully Adjustable Legs make this electric hen ideal for small clutches.

A heating plate is a substitute for Mother Nature, where the hen keeps the chicks warm under her feathers.

It is a very natural solution with a big advantage in that the chicks will harden earlier and also the growth of their feathers will be quicker.

The lifetime of a heating plate is approximatley 10 years when minded and the chance of malfunctions is minimal.
Regulator available to make this chick heater even cheaper to run.
Easy to clean plastic.

At todays electric prices this chick brooder will cost approx € 0.58 per week to run.

Suitable for all fowl on the farm the comfort heating plate is distributed in Ireland by Mac Eoin General Merchants Ltd.
Electric Hens Ireland - Chick Heat Plates Ireland
Chick Brooders For Sale
Electric Hens For Sale
Read More...
No other images available
Other products you might like

600ml Chick Fount / Day Old Drinker.
Price: €2.40 €1.50

1 Litre Chick Fount / Quail Drinker
Price: €4.40

1 Kg Chick Tube Feeder
Price: €4.50 €3.50

Chick Feed Pan / Chick Tray. 30cm Diameter
Price: €3.50

50 Cm Plastic Chick Feeding Trough
Price: €5.00 €4.00
Regulator For Chick Heat Plates / Electric Hens.
Price: €15.00