Pheasant Feed Springs. 30 Pack.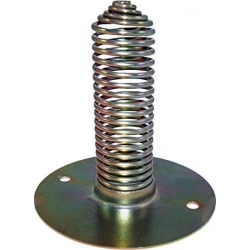 Pheasant Feed Springs. 30 Pack.
Price is for a pack of 30 Pheasant Spiral Feed Springs.
Fit to the bottom of a drum to make a handy outdoor pheasant feeder.
Mainly for hopper feeding wheat to pheasants.
Can be used for free range poultry.
Badger & Deer Spikes & Guards can be fitted to these to prevent vermin feeding.
Back to Poultry feeders
Read More...
No other images available
Other products you might like
Pheasant Leg Rings. 100 pack.
Price: €10.00
Numbered Metal Wing Tags. 100 pack. 1 colour.
Price: €22.36

Bitfitter Tool Size B
Price: €37.50
Pheasant Beak Bits 3 - 6 Weeks of Age. Per 100
Price: €5.00