Top Netting 1.5 Inch Square Mesh. 22' x 44'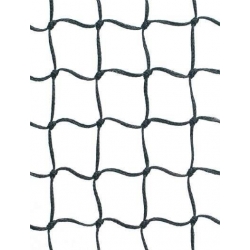 Top Netting 1.5 Inch Square Mesh. 22' x 44'
This is 7 strand knotted Polypropylene netting.
Manufactured from virgin grade black polyethylene.
It is ultra violet treated and water and run resistant.
It is the highest grade that you can buy.
Strong polyprop netting with 1.5" square holes.
Suitable for partridge/pheasant/poultry/waterfowl pen roofs.
Read More...
No other images available
Other products you might like

Pan Feeder for Pheasants & Poultry.
Price: €9.80
Fox Snares Heavy Duty (10 Pack).
Price: €35.00

Clulite CB2 Lamp & Battery Pack Set
Price: €175.00

General Gamebird Mix. Cover Crop. 1 acre pack.
Price: €72.50