1 Litre Chick Fount / Quail Drinker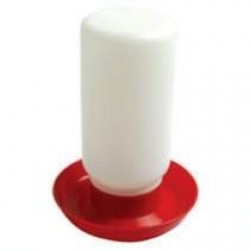 1 Litre Chick Fount / Quail Drinker
Screw on base 1 litre plastic quail drinker / chick fount.
A good quality poultry drinker / chick fount.
Suitable for Quail & Pheasant Poults.
Imported by us from Europe and not to be confused with cheaper chinese variations.
Read More...
No other images available
Other products you might like

Brinsea Mini 2 Eco Incubator - Starter Pack 1.
Price: €178.00

Brinsea Mini 2 Advance Incubator & Brooder Starter Pack.
Price: €275.00

Quail Egg Boxes. 50 pack
Price: €9.50

Quail Egg Boxes. 100 Pack
Price: €17.00

Bottle Chick Drinker
Price: €3.00
30 Cm Plastic Chick Feeding Trough
Price: €3.25