2 Litre Chick Fount.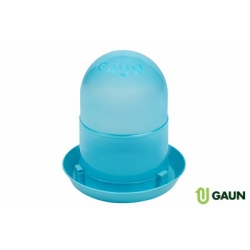 2 Litre Chick Fount.
Tough and durable plastic drinker designed for day old chicks, small birds and quail.
The 2 Litre water tank is semi-transparent to allow you to easily view the water level.
Height 20cm and diameter 19cm.
Made in Europe by Gaun Poultry Supplies. Distriubuted in Ireland by MacEoin General Merchants Ltd.
Read More...
No other images available
Other products you might like
30 Cm Plastic Chick Feeding Trough
Price: €3.00

Coxoid. 112ml. Coccidiosis Treatment
Price: €12.00

Oyster Shell.1Kg.
Price: €4.25

1 Litre Nutrimin Apple Cider Vinegar.
Price: €5.50

2 Kg Chick Feeder.
Price: €3.20